Spotlight: The Funders' Collaborative on Youth Organizing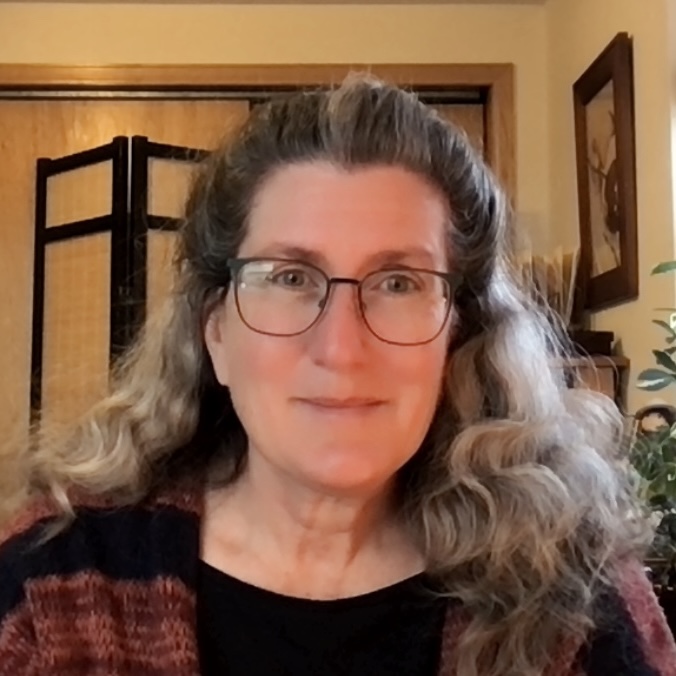 Kate Goss
October 25 2022
Youth organizing cleared the path for the Inflation Reduction Act. Over the past few years young climate activists took to the streets in climate strikes, worked to elect progressive climate champions, and advocated relentlessly for the Green New Deal, empowering and compelling leadership to pass climate legislation. While the gap between the change we need and the IRA reveals there is much more to do, the path forward for climate action remains lit by the energy of youth organizing.
128 Collective recognizes and supports the unique power of youth to drive the change we need for a just transition to a climate safer world. So it was a welcome opportunity to share our enthusiasm for youth when the Funders' Collaborative on Youth Organizing released their Youth Power Pledge to the philanthropic community.
128 Collective enthusiastically supports the philanthropic community coming together for youth organizing and has committed to contributing $500,000 over the next three years to champion youth organizing for climate change action. It is our hope that other foundations and philanthropists will join us and this growing community of funders committed to creating a more just and climate safe world.
As part of the process we spoke with Mónica Córdova, Executive Director of FCYO, who generously shared her insights and reflections gained from her work in this "dynamic collective of social justice funders and youth practitioners dedicated to building the leadership and capacity of youth organizers to create meaningful institutional and social change." Her thoughts on youth organizing and philanthropy get to the root of the challenges and opportunities for funders working in this crucial space.
FCYO's Youth Power Pledge is an ambitious and inspiring recognition of the potential of intersectional youth organizing for systemic change and the larger community supporting this shift in power. How do you see the pledge shaping the ecosystem?
FCYO has an interesting perspective because we are a grantee and grantmaker. We understand the hustle of making a budget and the consequences of falling short. We also understand what it means to have strong allies in philanthropy that find ways to invest in our work that are big and meaningful. It is the difference between a sustainable organization that can withstand shifting conditions and one that is one grant away from shutting down. We want to support sustainability, and we are clear about our role in organizing other funders to do the same.
The Youth Power Pledge began as we celebrated our 20th Anniversary in 2020. We planned a launch strategy for two years that got thrown out the window when the pandemic hit. We then determined this was not the moment to sit back but to make bigger and bolder asks of philanthropy. Let's be clear there is a lot of money out there, and it is moving in quieter and less transparent ways, so we made it our mission to challenge philanthropy. As we watch institutions putting out statements and tweets on the pandemic or the racial justice uprisings, we concluded they were nice gestures, but taking action to move resources and publicly state support for the leadership of young people of color, low-income youth, young women, and queer and trans youth was a transformative act. The Youth Power Pledge became a clear way for allies in philanthropy to become co-conspirators in organizing. In the first year, we raised 22 million, which is how the Youth Power Lab, with no grantmaking, turned into the GenPower Labs, an initiative that will support over 150 groups over the course of three years. We can now do larger multi-year grants. For many youth-led groups, we are one of their first funders, which allows them to leverage more resources.
The Pledge also provides opportunities to educate funders about the field and avenues to move resources through FCYO or fund groups directly. We believe FCYO is uniquely positioned to allocate funding packaged with capacity building that strengthens the field of youth organizing in a way that is different from an individual funder-organization relationship. But also, we felt it was very important to ensure the Pledge has an additive value for the youth organizing field in its entirety. We don't want to position ourselves in competition with our comrades - the Pledge is designed to support building all kinds of relationships, not just ones through which FCYO is meditating. This is what it looks like to build and sustain an ecosystem.
In a recent paper published in the Chronicle of Philanthropy, you describe how traditional funding and accountability models work against long-term youth power building. What would be a more effective way for funders to think about success and accountability when supporting youth organizing?
I love this question. I will first say there is no cookie-cutter approach. Funders often gravitate to a model, framework, or system to implement without first assessing the institution and the role it should play in the ecosystem, given its values and vision, positionality and relationship to peers and organizations. I can name countless times organizing groups have assessed their mission, vision, values, or goals and then shifted them to align with the systemic change they want to advance. While philanthropy spends a lot of time on strategic planning and evaluation, less time is spent looking at the principles of equity and justice and assessing the roles white supremacy and patriarchy play in their institution and grantmaking approaches. If I could wave a magic wand, I'd start there and suggest if you really want to be a partner, first look inward and ask the hard questions internally before determining what success looks and feels like externally.
In addition, this work is a journey; just like those in organizing are in it for the long haul, we have to be as well. Traditional models of funding often want to see dollars be used "efficiently" and never gratuitously - to be able to indicate immediate material proof that it was a dollar well spent. Taking a lesson from the right, investing in expanding beyond what we believe is possible within current common sense requires radical experimentation - and this goes against a traditional profit-driven notion of "investment" and "return." This means supporting youth organizing groups to experiment and fail - because success is often masked as a "failure." It is through failure that the most significant lessons are learned, and leaps in strategy are made.
Further, power can't be measured in a short-term fashion. Sure, you can identify indicators to measure, but overall power is relational and situational and requires continued cultivation. Funders will need to work to understand organizing and power building. I hear power-building get thrown around a lot these days. Like diversity, equity, and inclusion, it's the hot new phrase used to show you are about justice. I imagine that power is not clearly defined in most cases, and the work it takes to build power is even less clear. You can't measure success or understand accountability without doing these things first.
Funders' Collaborative for Youth Organizing embraces work across the entire youth organizing ecosystem, through these five major pathways:
Move resources to grassroots youth organizing groups on the forefront of social justice to help them seize strategic opportunities and address critical needs.
Increase capacity of youth organizing groups to build meaningful power and cultivate the strategic leadership and holistic development of young people.
Connect youth organizing groups across issues and geography to share tools and lessons, increase alignment and sharpen strategies for building power.
Organize funders to learn from one another, align funding strategies and expand resources for youth organizing.
Build knowledge among funders, organizers and the general public about the impact of youth organizing on broader movement building WORK and individual youth development.
What insights does this whole ecosystem approach reveal about youth organizing that isn't as easily seen by focusing on just one of these strategies?
At FCYO, we call this our special sauce, a multilayered approach that creates the conditions to build trusted and lasting relationships and partnerships with youth organizing groups and philanthropic partners. The strength of our approach is it sits at the intersections and allows us to lean into big and bold thinking. As a capacity-building funder intermediary with deep roots in the youth organizing field, our positioning affords us both visionary long-term thinking and a level of pragmatism based on a grounded assessment of the here and now. Our connections with youth and intergenerational organizations allow us to craft grantmaking programs that go beyond simply moving resources. Instead, we use a holistic approach that incorporates capacity building, peer learning, and strategic political education to strengthen the field of youth organizing and help sustain the social justice movement infrastructure. This approach also allows us to conduct strategic research with direct stakeholder relevance because we aren't on the outside looking in and analyzing but in the ring with organizers throwing down. Our research creates the opportunity to ask the right questions, tell the right story, and share insights that uplift work in authentic ways.
And we understand the need for philanthropy to be a strategic partner in this work - not just a means to an end that results in the transfer of resources. Philanthropic leaders must also dig in and do the hard work of organizing. This means continually building a political analysis that sharpens strategies and aligns resources with the long-term vision of organizers and then organizes others in philanthropy to do the same. FCYO is a home for funders serious about building power and authentically supporting the work. We are uniquely situated to advance work that simultaneously challenges the norms of philanthropy while making space for diverse partnerships and creative thinking.
FCYO's GenPower Labs are an intriguing example of building capacity both within organizations and among a cohort. What have you learned so far about this approach? What have been the biggest challenges and breakthroughs?
In June, the first cohort of the Organizing to Win Lab (OWL) came to a close. We have plenty of rich data and stories currently being assessed, and in the coming months, we will have very tangible things to share. The first cohorts of the other two Labs are launching this fall.
I will say this program took five years to build, and we partnered with youth organizers who were pushing us to support the field in ways that move beyond just moving resources and building capacity. In all honesty, I was hesitant at first. While we are very aligned with the field and see our work through the lens of movement building, creating an initiative that defines power and details the organizing strategies needed in this political moment was not easy. We did smaller experiments first, learned lessons, and made adjustments. And we are still learning.
The most significant breakthroughs are how hungry organizations are for a place to be vulnerable about challenges and honestly grapple with what it means to build power. One of the precursors to the GenPower Labs was the Youth Power Lab, which had no grantmaking attached to it because, at that time, we did not have the resources to make it a grantmaking initiative. We were shocked when 130 groups applied to be a part of a capacity-building program with no grant and a lot of work attached to it. I also helped facilitate some of the small group sessions for the Organizing to Win Lab, and organizers cried in our first session because they had never experienced such a space. These are the small indicators that we are on the right path.
It's not just that we create the space for groups to connect, but we provide tools that help them facilitate discussion with their leadership and members to understand if they are building toward a long-term agenda or just putting out fires. That is one of the most common reflections from groups that have come out of OWL, the recognition that stakes are high for organizers and the pressure to show up to every protest, to take on every campaign, to provide disaster and pandemic relief to the community, to turn out the vote and be present at every meeting is not adding up to more wins or fundamental changes for our communities. OWL has provided groups the opportunities to pause and get clear about what they are working toward in the long run and make decisions about what they engage in based on that vision. It might seem simple, but believe me, it isn't, and philanthropy can also muddy the waters with unrealistic expectations. Organizing is relational, and it takes time to develop leaders, build a base and create a campaign strategy grounded in a clear vision and long-term strategy.
Thank you for sharing your insights. I'd like to turn the tables and have you share some of the questions you think it would be valuable for the philanthropic community to consider as we think about our work. What are we missing and what is worth a deeper look?
I would say not every philanthropic institution should support groups the same way we do at FCYO. We assessed and recrafted our theory of change, created conditions by which organizing partners felt comfortable enough to push and challenge us, and then tested smaller programs that we received feedback on and evaluated before moving forward. That level of rigor and commitment is missing. Every institution has a role to play; for many, that role still needs to be defined or reassessed. Find spaces like FCYO that challenge your thinking and your institution's strategies. At FCYO, we value rigor, joy, and vulnerability. We need more allies in philanthropy willing to do the hard and uncomfortable assessment work while finding ways to seed joy and center honesty and authenticity.
Funders' Collaborative on Youth Organizing is hosting a fall convening for funders on Resourcing to Win. We look forward to sharing insights and information on the path forward in a future post.