Funding Abortion During COVID-19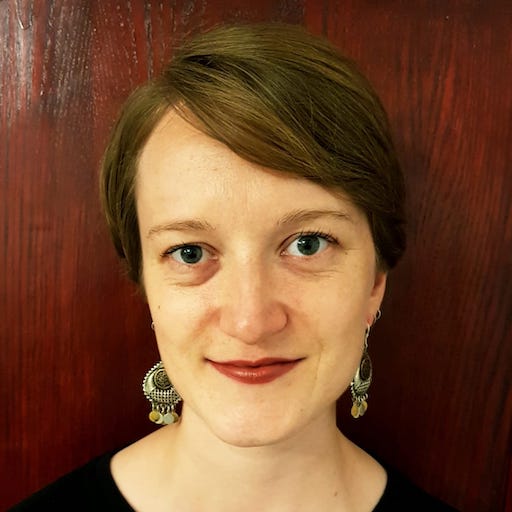 Amelia Abdelrazik
June 25 2020
Around the world, we are expecting spikes in pregnancies during this time of social isolation (as reported by Save the Children, Rewire.News, and Reuters). At present, and amidst the global pandemic of SARS-CoV-2, financial, logistical, legal, and discriminatory barriers to accessing comprehensive sexual and reproductive healthcare are increasingly exacerbated. We are now confronting commodity shortages, supply chain delays, further economic inequities, health risks, and new legal challenges. These limitations have been especially evident in abortion care.
Fortunately, there is a safe, non-surgical way to terminate an early pregnancy from one's own home using a combined regimen of two medications, Mifepristone and Misoprostol (Misoprostol-only regimens are also low-risk and effective, but the combined regimen is the standard of care in the United States). Although medication abortion care isn't as well-known as clinic-based surgical abortion, Mifepristone and Misoprostol were approved by the United States Food and Drug Administration (FDA) for abortion care twenty years ago, and have been in use ever since. In 2017, 39% of all legal abortions within the US were medication abortions. Like surgical abortion care, medication abortion care is highly effective at ending early pregnancy.
Despite studies year after year demonstrating that induced abortion is much safer than childbirth—and even safer than simple procedures like wisdom teeth removal!—both surgical and medication abortion care are burdensomely regulated at the national and state levels. Some laws, like waiting periods and hospital admitting privileges, apply to abortions across the board. On the other hand, bans on telemedicine and arduous rules on pill distribution make access to medication abortion uniquely challenging in a time when telehealth and delivery services are necessary to prevent the spread of SARS-CoV-2.
We are in a unique moment during SARS-CoV-2 when political leaders may be flexible in their thinking, and residents are highly concerned about disease transmission, such that a conversation can occur regarding task-shifting of medical care and women's ability to access services from their own homes. At 128 Collective, we look out for opportunities to use our grants as leverage toward a greater outcome. In this case, we see a moment ripe for learning about how medication abortion can be made even more accessible to women who want to be in control of their own bodies and lives.
In response to these US barriers to medication abortion care, 128 Collective Foundation has made two grants:
Carafem: A pioneer in client-centered abortion care, Carafem uses technology to provide 24/7, holistic support to its patients. Our funding will allow Carafem to expand its services and respond to higher demand for telemedicine abortion in the wake of SARA-CoV-2.
University of California, San Francisco - Advancing New Standards in Reproductive Health: We are supporting the California Home Abortion by Telehealth (CHAT) study undertaken by UCSF in collaboration with California Latinas for Reproductive Justice. The CHAT study will generate evidence about the safety of a new protocol for medication abortion, one that abides by the FDA guidelines for distribution of the pills, but conducts all screening and counseling with clinic staff via telehealth. We hope that the results of this study will help to loosen outdated FDA regulations and allow for expanded access to medication abortion.
The United States isn't the only country on lockdown. Access to all forms of health care, including abortion, is limited around the world. Governments either forbid their citizens from seeking "nonessential" health care, or they allow it, but people fear contracting COVID-19 and therefore avoid entering clinics and hospitals. Studies have shown that unwanted pregnancies typically spike when people are spending more time at home with inconsistent access to contraception. With that in mind, the Preston-Werner Foundation has made two grants aimed at increasing access to medication abortion care outside of the United States:
Women First Digital: Our funding will support two websites managed by Women First Digital, safe2choose.org and Howtouseabortionpill.org. Through email and live chat on safe2choose.org, site visitors can receive online counseling about medication abortion and information on location-specific clinic-based providers. Howtouseabortionpill.org includes step-by-step instructions on how to take medication abortion pills and information about abortion laws per country, available in 24 languages. Together, the sites recorded almost 4 million visits in 2019. With such a large audience and the most expansive language choice available, these websites are an invaluable resource to women around the world.
Ipas: Ipas has been involved in global abortion work since 1973, when it originally marketed reproductive technologies. Now Ipas works around the world advocating for increased abortion access, providing technical assistance and training where necessary, and conducting crucial research. These activities are critical to supporting local service providers during the pressures of the SARS-CoV-2 pandemic.
The term "family planning" is often used interchangeably with contraception in public discourse, even within the family planning field. For instance, FP2020, the "global partnership to empower women and girls by investing in rights-based family planning" founded by USAID, DFID, UNFPA, and The Bill and Melinda Gates Foundation, does not mention abortion. The main principle upon which FP2020 operates is that "all women, no matter where they live, should have access to lifesaving contraceptives." At 128 Collective, however, we recognize that family planning represents the continuum of all health care required to help women avoid undesired pregnancies and births. Until all people who want to prevent pregnancies have universal access to 100% effective contraception (which currently does not exist), safe and legal abortion will always be a necessary part of sexual and reproductive health care. We look forward to learning through the eyes of our new partners.